About LostScorpion
What is life without a little bit of darkness? LostScorpion is your one-stop shop for all things dark, dry, and experimental. From apparel and accessories to joyless propaganda, we have everything you need to get through life with a smile on your face… or at least a smirk. Started by someone who is just as lost as you are, LostScorpion is your go-to source for all things weird and wonderful.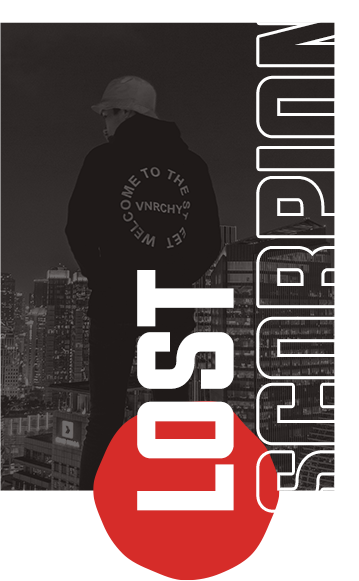 About the Founder
LostScorpion was founded by someone who is mostly accustomed to being a failure. But despite this, they remain optimistic about the future… even though any rational person will admit that it always seems to look bleak. They started LostScorpion as a way to share their dark sense of humor with other like-minded individuals and to provide a much-needed outlet for their unhappy thoughts.
The LostScorpion is for anyone and everyone who is just a little bit lost. If you appreciate dry humor, dark humor, or simply need a good laugh, then you'll feel right at home here. We also offer a wide selection of joyless propaganda for those moments when you need to share your unhappy thoughts with the world. So what are you waiting for? Get lost on our website and find everything you didn't know you were looking for. And be sure to follow us on social media to stay up-to-date on all of our latest products and offerings. We can't wait to welcome you to the LostScorpion community!